Great news, the Electrom1 Production Sample frame is complete. The machining and welding was completed this week and the results look fantastic. The assembly took place in Vancouver, with the welding services of Toby Schillinger at Toby's Cycle Works. The laser cut frame parts came together perfectly thanks to the fantastic CAD work of Robin Coope, who also handled the bulk of the other fabrication work, which ranged from water-jet cutting, milling, and lathe work.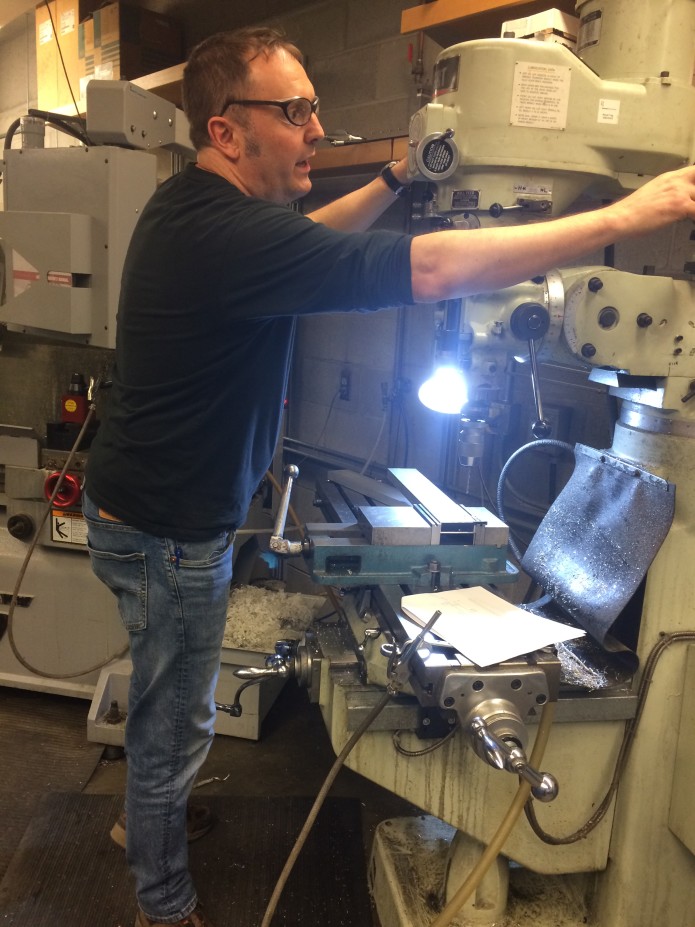 Robin working on the rear swing-arm.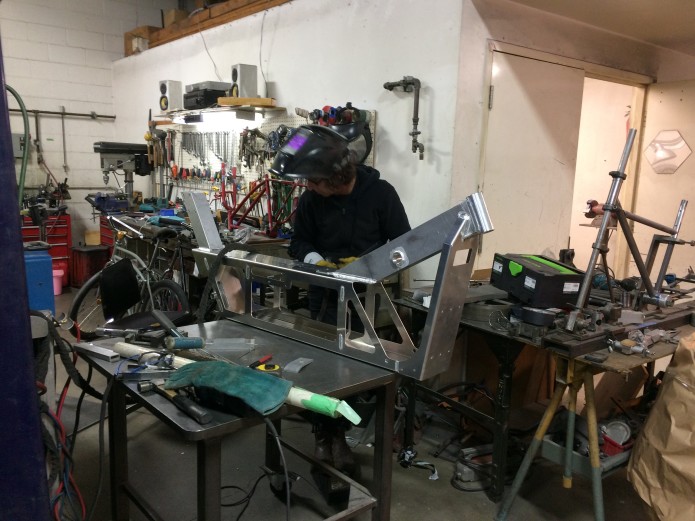 Toby welding the main frame
I am waiting for a couple of parts to arrive for the steering assembly, at which point the sub frame and components will be ready for road testing.